---
College Guidance Services 2016-2017
Choose TSG to help your family navigate the college admissions process
Remove the stress factor from college admissions

By helping students to start early, we ensure that their essays are fully edited and perfected before submission.

We work with students every step of the way from brainstorming essay topics to final review.

Member, NACAC (National Association of College Admissions Counselors)
Key facts 
Most schools require the common app and additional supplementary essays.

Early Decision and Early Action deadlines are typically November 1.

Many high schools require resumes and some college essays to be drafted by September 1.

Regular decision deadlines are December 15 and December 31.
Track Record
Our Former Students have gained acceptance to prestigious institutions including Yale, Princeton, UPenn, Columbia, Cornell, Barnard, Brandeis, Maryland Honors, Rutgers Honors, YU/Stern Honors, Boston University, University of Chicago, NYU and many more.
Tutoring Solutions Group offers 4 main college guidance packages.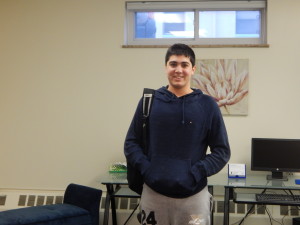 Contact Sarah Weltman at 201.816.0248 for more information.
All college guidance services are one-on-one to customize the needs of our students.
We compiled this information to provide benchmark estimates of the average standardized tests scores for
universities of interest. Please keep in mind that standardized tests are only one part of a college application.
GPA, extra-curricular involvement, recommendations, leadership, volunteering, and essays contribute to a well rounded
college application.